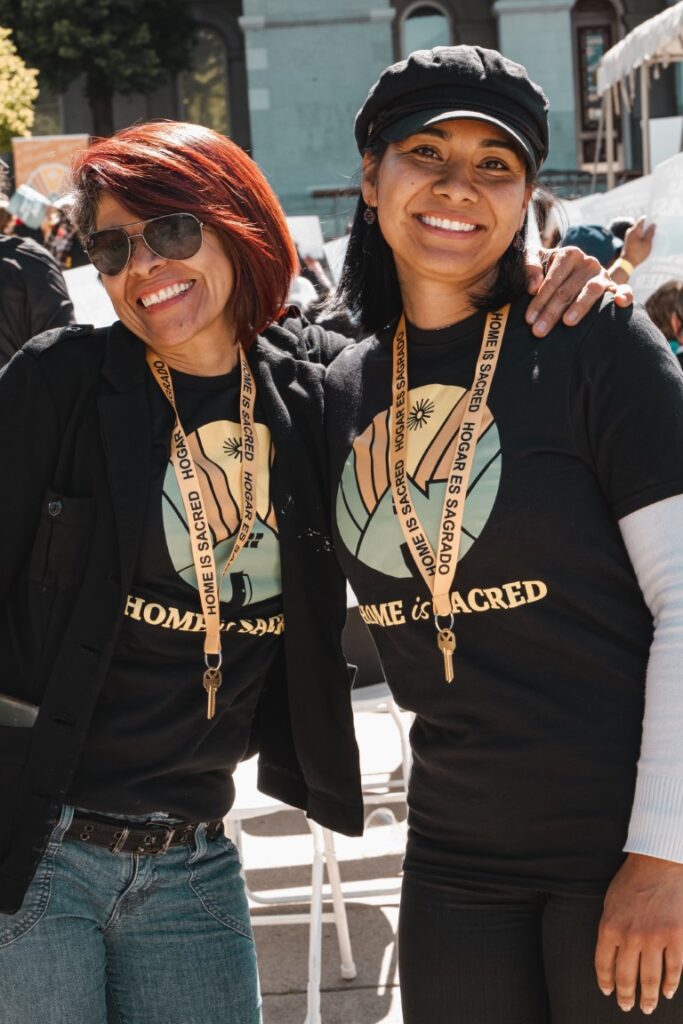 As the largest faith-based community organizing network in the state, PICO California has successfully led multi-racial, multi-class, non-partisan efforts to achieve racial and economic justice: from helping to pass the largest expansion of tenant protections in the nation to reducing our jail and prison populations and reforming law enforcement, to creating pathways for immigrants to be welcomed, protected, and promoted.
We have built a statewide, multi-racial and multi-faith movement for racial and economic justice in California, anchored by deep relationships through power building, leadership development, and organizing. By centering belongingness and empathy, PICO is a place for historically underrepresented communities to develop agency, leadership capacity, and pathways to participate in public life.
The authenticity and moral voice we bring to issues is a powerful form of influence, and stepping into public leadership is a powerful development experience for people, individually and collectively. We build deep, multi-racial power by forming and training people and teams in congregations, neighborhood groups, and online. We are a leader-centric network, where grassroots leaders are leading campaigns, helping their peers grow in leadership, and living at the center of our decision-making. This is our priority area of work, where we invest the majority of our energy and capacity.
SUPPORT PICO IN UNLOCKING THE POWER OF PEOPLE